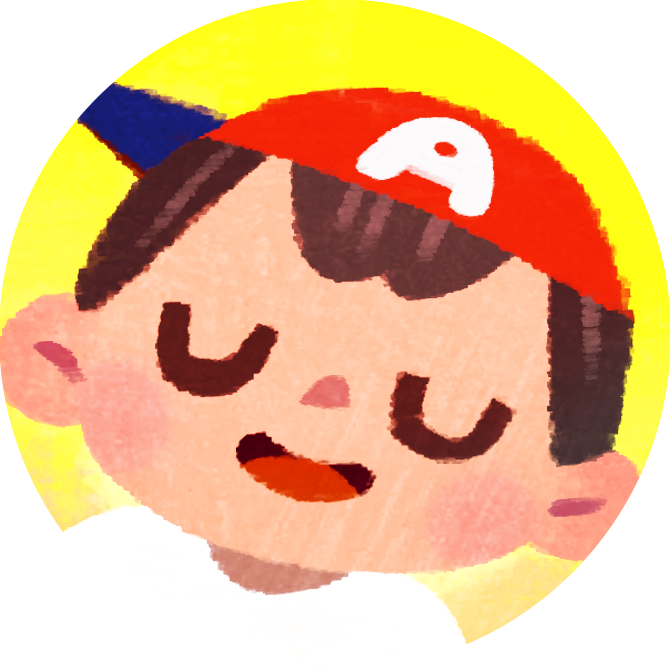 Profile
Amelicart is a freelance illustrator based in Tokyo, Japan. He works for the industry of Ads, Games, Animation, and Merchandise. His unique & adorable style attracts people around the world, not only Japan. After 7 years of studying illustration at Academy of Art in University San Francisco, he came back to Tokyo and worked as a designer for 7 years at CyberAgent, Inc. in Tokyo.Not only illustration, his experiences extended to various jobs such as art direction, UI design and project management in the game field. 2018 summer, finally, he got started his freelance life as an illustrator.
Clients​​​​​​​
Niantic  |  SQUARE ENIX co., ltd.  |  LINE Corporation  |  NTT DOCOMO, inc.  |  KDDI Corporation  |  SoftBank Corp.  |  Avex Inc.  |  Kotobukiya co.,ltd.  |  KOEI TECMO GAMES co., ltd.  |  Suntoryfoods ltd.  | CHOCOLATE inc.  |  1→10 inc.  |  Impress Corporation  | Gakken Plus Co., Ltd.  |  Gakken E-mirai Co.,Ltd.  |  bushiroad creative  |   Archlight inc.  |  SEARCH FIELD inc.  |  Tanookith Corporation |  Learning A-Z  |  Sectordub  |  Little Moon Animation  |  CyberAgent inc.
WORK
—
2019 Suntoryfoods, LTD.  "伊右衛門 (iemon)"
— 
2019 NTT docomo、KDDI、Softbank / +message app Sticker  "毎日ゆうしゃスタンプ"
— 
2019 SQUARE ENIX CO., LTD. / Game countdown movie illustration
— 
2019 LINE Corporation / Collaboration Sticker "なぜかかわいい筋肉×敬語"
—
2019 Niantic Tokyo Studio / concept art for a new project
—
2019 Little Future, inc. / Board Game "Oak" package, character design
—
2018 
SQUARE ENIX CO., LTD. / Game "Dragon quest builders2" mission, world map
—
2018 Sectordub / Nintendo Switch / PC "PIKUNIKU" main artwork
—
2018 Archlight inc. / Board Game "Hansel or Gretel" package artwork, character & graphic design
—
2018 - 2019 Tanookith Corporation / App "SMUZOO" main artwork, character design
—
2017 CyberAgent inc. / App "famchatty" illustration
—
2019 Impress Corporation「スラスラ読める UnityふりがなKidsプログラミング」book art
—
2019 Gakken Plus Co., Ltd.「東田はかせの京大こどもパズル1、2」book cover
—
2019 Shoeisha Co., Ltd.「"主線なし"イラストの描き方」literary work
—
2018 Born Digital, Inc. / Magazine "CGWORLD vol. 245" writing an article
—
2018 Learning A-Z「Build A World」(e-leaning book)art
—
2019 bushiroad creative / Goods for game "BanG Dream!"  character illustration
—
2018 Kotobukiya CO.,LTD. / Goods "PSYCHO-PASS (anime)"  character illustration
—
2018 Adobe Max Japan 2018 / Exhibition selected artworks from behance 
—
2018 Little Moon Animation / TV Animation in Ireland 2D concept art 
—
2018 SEARCH FIELD inc. / Art Book "Mira-illustrator" illustration
Awards
— 2019 POKÉMON CARD GAME ILLUSTRATION GRANDPRIX ヤドン賞

—
Behance 10 "ILLUSTRATION" "PHOTOSHOP" "BEHANCE" Awards
—
2016 Dragon Quest Museum Fan Art Contest Award